The word phonics can sometimes seem abstract or overwhelming. Parents and teachers alike often feel afraid they won't teach reading in the "correct" order and then what they are doing won't be effective. Here I will break down the basic steps to teach a child to read using phonics. When you teach phonics you are helping children understand the parts/sounds of a word and to put these parts together in different ways to create different words.
1. Letters and letter sounds.
Practice making letters in as many different ways as possible! Engage the senses by having students write them in the air, write them on whiteboards, write them with shaving cream, write them using Popsicle sticks.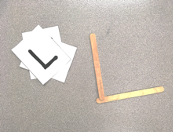 People will suggest introducing anywhere from 1 to 5 letters in a week. Personally, I introduce 3-4 and even my ESL students can manage that speed.
How can you make letters fun?
There are 8 simple activities mentioned in Simple and Fun Ideas to Teach Your Child Their Letters.
2. CVC words
After letter sounds come CVC words. CVC words are 3 letter words that follow the pattern consonant, vowel, consonant. You can introduce CVC words by word families or focus on words starting with a particular letter.
Practice CVC words and letter sounds by reading simple, phonics stories. There are some awesome videos from Little Fox that my students and I love! I took screen shots of each "page" in the story so that we could read through it at a slower pace. After reading the story together we would watch the video. Little Fox has videos for specific letters and they have videos for different word families like -at, -am. You can find some of the videos on Youtube or access their entire collection of videos by subscribing to their website.

For more suggestions on teaching CVC words check out my post on short vowel words.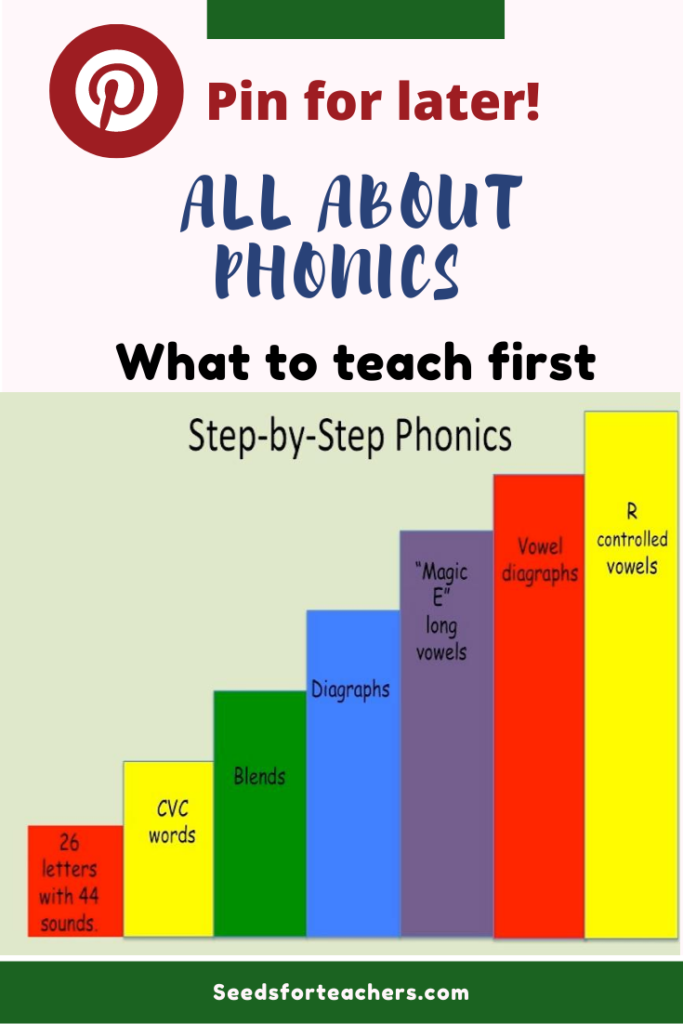 3. Blends and Diagraphs
Next are blends and diagraphs. A blend is 2-3 letters where each sound can be heard. A digraph is 2-3 letters that make one sound together. The most common diagraphs to teach first are ch, sh, th, wh, and ck.
4. Long vowels or "Magic E"
Once students have a strong grasp of short vowel words, introduce long vowel sounds. This teacher has some really fun ways to teach magic E that I used with my class. Introducing Shorty and Mr. Long like criminals. Great way to grab attention and help kids visualize what is happening to the words. I started with long A then did I and then O, U. I have a Magic E worksheet packet and center activities in my tpt store.
Download a free sample of my Magic E packet by
clicking on the image below!
5. Fluency
After you teach phonics with these four main components, you can begin having students work on increasing their reading fluency. There are so many printable books available online. Some of my favorite are made by This Reading Mama. Have students practice nonsense words as well. The decoding sheets below are from A Teachable Teacher. I printed copies on cardstock and assigned each child a level. I will call them up at the beginning or end of class to get their level. They take it to their seats and practice reading the cards quietly aloud to themselves for just 2-3 mins.

Teaching you child to read doesn't have to be overwhelming. I hope the tips I've given today give you an outline of where to begin. If you are interested in more ideas check out my other posts: