Once your child or student has mastered short letter sounds they can begin learning long vowel sounds. Here are four hands-on activities you can use to help them practice these sounds. You could use these same activities for learning sight words and short vowel sounds too. If you want to see more, check out my Ebook that contains 40 hands-on activities for learning to read!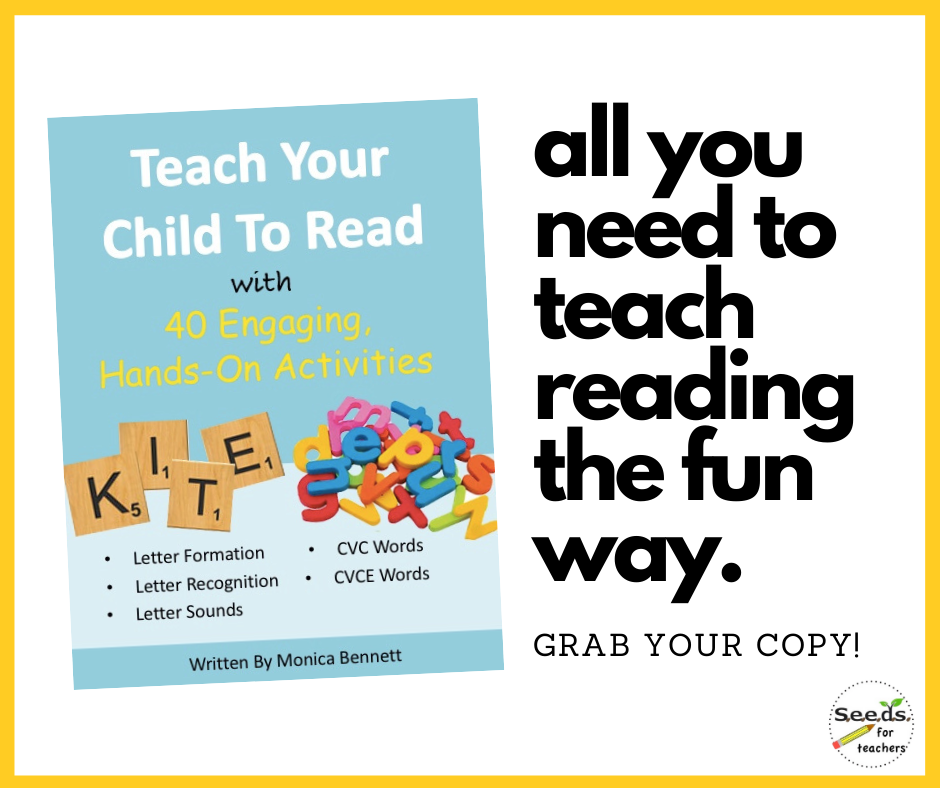 Spell Long Vowel Words With Different Letters.
Use magnet letters, Scrabble tile, foam letters or you can print your own letters and laminate them. Have struggling students look at a long vowel word written on a card and copy the letters. Have the higher achieving students spell the word completely on their own.
Try something new and make your own letters using bottle caps! Download my bottle cap center free by clicking the button.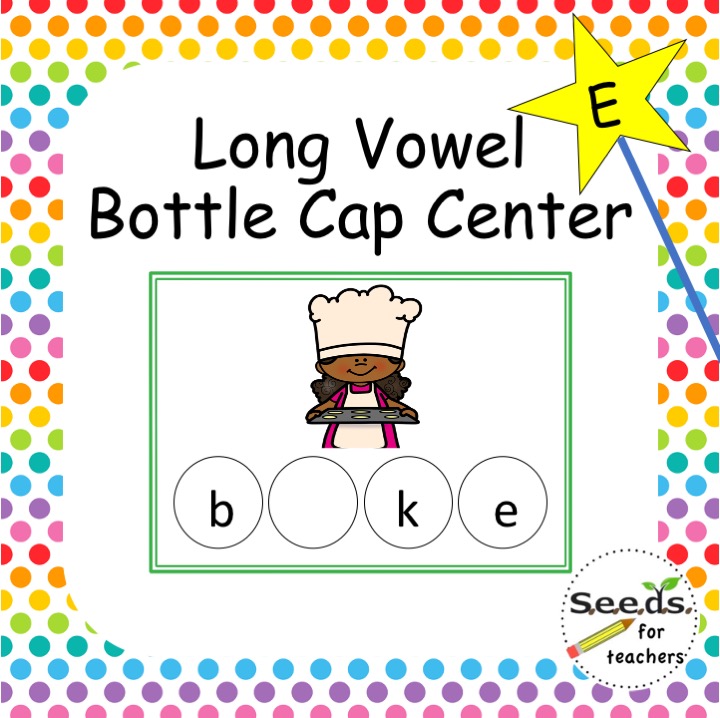 Match The Word With Its Picture.
Students need to read the word, recognize it's meaning and find the picture that matches it. Here is a set by Kindergarten Busy Bees for only $2.00
Write Long Vowel Words On Whiteboards Or With Playdough.
Build Word Families.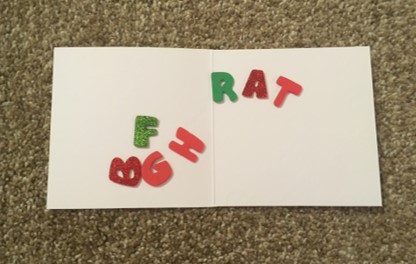 Get MORE center ideas in my Long Vowel Centers Pack! Click the image.