What is Active Learning?
Active learning is generally defined as any instructional method that engages students in the learning process. In short, active learning requires students to do meaningful learning activities and think about what they are doing rather than just passively listening to the teacher. Active learning often includes a lot of cooperative learning in small groups.
---
Why Should I Use Active Learning?
While people can learn in a lot of different ways, they tend to have a certain way that is more natural for them, and preferred. These different ways of learning are grouped into 3 main categories.
Visual Learners: These types of learners learn best with pictures and text. They need to read about the topic or see a chart to help them understand a concept.
Auditory/Verbal Learners: These types of learners learn best with their ears. They can sit and listen to a teacher describe the topic and recall the information perfectly. Sometimes these students talk to themselves while reading or like to listen to music as they study.
Kinesthetic Learners: These types of learners learn best is they are given a chance to move and touch things. They love experiments, they enjoy looking at and touching props related to the topic of the lesson. These students have a hard time sitting still in class since moving actually helps them learn. Here are some tools to help that "wiggly" student in your class.
Traditionally, most teaching methods cater to visual and auditory learners like the ones below.
Active learning is a particularly helpful way of teaching and learning for kinesthetic learners in the classroom.
Are there other reasons for using active learning?
Yes, active learning fits with other researched-based pedagogy.
Common active learning techniques such as role play, discussion and project based learning have been shown to make learning more meaningful to students and therefore they remember more.
Active learning builds soft skills such as communication, teamwork, critical thinking and creativity which is so important in life.
Seeds for Teachers has put together a more detailed guide on why active learning is important that you can check out if you want more information.
---
Techniques
Games
One of the easiest ways to include more active learning into your class is to add games to your lesson. Bingo, Around the World, and board races can be used for almost any topic and any grade level. Cooperative learning strategies such as Everybody Knows and Inside Outside circle aren't technically a game students sure feel like they are playing one during these activities.
Rotations or Centers are another fantastic way to incorporate active learning in your classroom. The idea of centers/small group work assignments is that students have the opportunity to practice skills in a low-stress, hands-on environment. Plus, you can tailor students' tasks to skill level…. can someone shout DIFFERENTIATION??
Projects are a core active learning technique. Projects can be anything from a writing craftivity, a poster, model or diagram. Some teachers are hesitant to involve students in too many projects because they can be difficult and time consuming to grade. You can grade projects simply and fairly with rubrics.
Role Play
Try to create a situation in which students need to apply what they are learning in real life. Teaching about adjectives? Have them become a news report or meterologist describing the weather. Teaching about giving instructions or sequencing? Have students teach another student how to do something. Have them become a detective looking for clues to solve a mystery. Set up a restaurant and have them practice ordering food from each other. Use props and realia to engage students further.
Digital activities
Use online tech tools to promote active learning in your classroom. This might be shared Google docs or Google Jamboard to get students working together on an assignment. Flippity.net has some great eTools for teachers and it's FREE! There is a spinner for picking student's names or choosing topics for a game. You can create online memory games, board games and Bingo cards.
You can turn ordinary worksheets into digital ones easily by saving the original worksheet as a PDF or JPEG and then adding textboxes over the top of it. Check out the video below to see how it's done!
---
How to Get Started With Active Learning
To get started with active learning, first you need to create an environment that supports active learning in the classroom. Organize resources in marked tubs or drawers so they are easy for students to get themselves. Tons of free labels can be found online. Arrange students' desks in groups or add a few large tables to the room to make is easier for students to work in groups. Gather key materials that help students to create, build and experiment. A list to start with: crayons, markers, white paper, colored paper, empty toilet paper rolls, string, tape, cardboard, dice, plastic sleeves, counters etc. If you want to go further, look into creating a makerspace in your classroom. They are awesome! Get Brooke Brown's Stem labels free to label your makerspace supplies.
Since active learning involves students moving, doing and talking it is very important to establish clear expectations and routines before you begin. This prevents active learning from turning into to total chaos where no one is really learning.
Next, introduce just 2-3 active learning activities to your students. Do these activities over and over again with different topics so that you and them can get used to this style of learning. Our active learning bundle not only includes an ebook with all the information on this page but also comes with 30 active learning strategies/activities on 4 x 5 cards that you can store in a small box or on a ring for easy access as you get started.
Keep reading the next section for some examples of great active learning activities you can use with any subject.
---
Active Learning Activities
We've already talked about several active learning activities on this page but let's highlight just a couple here that can be used right now in your classroom with little prep, in any subject.
One active learning activity that can be used with any grade and any topic are student created board games. These are great to do at the end of a unit to summarize all that the students' have learned. Here are a few examples.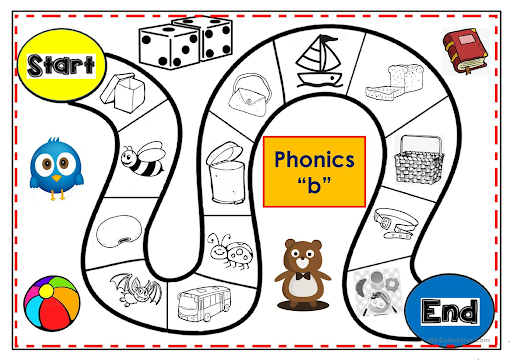 Another idea is to make printed worksheets into a game. Cut the worksheet apart and have students go on a scavenger hunt to find the answers. You could also say the questions from the worksheet to students and have them write them on their individual whiteboards, race at the board to get the correct answer or discuss as a team what the answer should be.
Google Jamboard is low-prep active learning tool. If you have never used Jamboard check out the free How-to guide. I love the sticky note feature. Essentially could could open up a blank Jamboard and have students place their sticky notes on it to do an activity. However, if you want to use Jamboard regularly, you should create some basic templates of questions and activities you use often and add them to your Jamboard.
Finally, there are morning work/fast finisher tubs. To make these easily, search for free task cards on whatever topic you're students are working on. Print off the task cards and gather any supplies students would need to complete the task card and stick it all inside a small box or tub. Label the tub so students' will know what the topic is. Some teachers assign tubs to students, others let students choose whichever tub they would like to work on. Below are some awesome morning work tubs you can download for free.
Phonics: build and trace letters, CVC word puzzles, phonics STEM sound kits
Math: making patterns, comparing numbers
STEM: Lego building cards, pattern block STEM challenges, snap cube challenges
---
How to Assess
One of the major questions teachers start asking after they have begun using active learning in their classroom is about how to assess. It's clear the students are engaged, having fun and building soft skills, but how do you know they are understanding the content standard you have to teach?
First you could use a rubric for assessing projects or group work.
A rubric is a type of scoring guide that assesses and describes specific components and expectations for an assignment.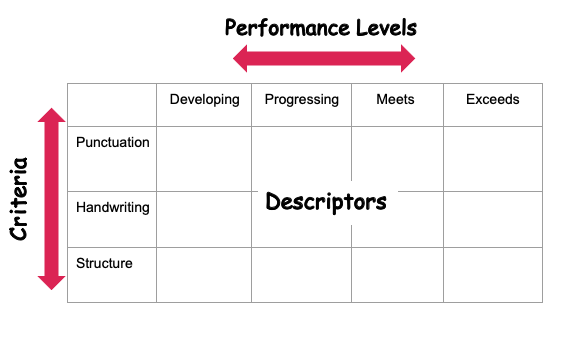 With rubrics you can save time grading, ensure all students are graded consistently, provide detailed feedback to students, and even raise quality of students' work by clearly outlining the expectations.
Secondly, try using checklists like this one.
Checklists allow you to collect data and assess students as they are working. You don't have to collect papers every single lesson to be able to know whether students learned the objective or not.
COMING SOON: Find out more about each of these active learning techniques in the Active Learning Course.