Summer is such a great time to learn about the ocean, beach, or Hawaii! If your kids love the Moana movie you can even incorporate that into your theme. Here are some great Moana/beach activities to try out with your kids.
Moana/Hawaiian books:
Build a Raft: Stem Challenge
Supplies you'll need: tape, string, popsicle sticks or twigs, pipecleaners, tub of water, contruction paper or index cards, scissors.
Before you start discuss with your child some important things they need to keep in mind for their raft to be sturdy. Ask them: what happens when water gets inside a boat? How heavy or light should the raft be? What shape could the sail be? You don't have to answer all the questions for them, but get them thinking about it. Test the boats in water at different parts of the process to make sure it can float. After are boats are "sea worthy" race the boats by giving your children a straw and having them blow the sail (or using a fan to create wind). Read more detailed directions about how to guide your child in this Stem challenge here.
Make Play Sand!
Supplies: corn flour, vegetable oil, baking pan or tub.
1. Pour an entire bag of corn flour into a shallow baking pan or tub.
2. Mix in one cup of vegetable oil at a time until the sand can form a ball when you squeeze it but also crumbles apart like sand.
3. Add seashells if you want.
4. Kids can build sand castles, dig in the sand or make animals out of it just like at the beach!
Learn About Maui Myths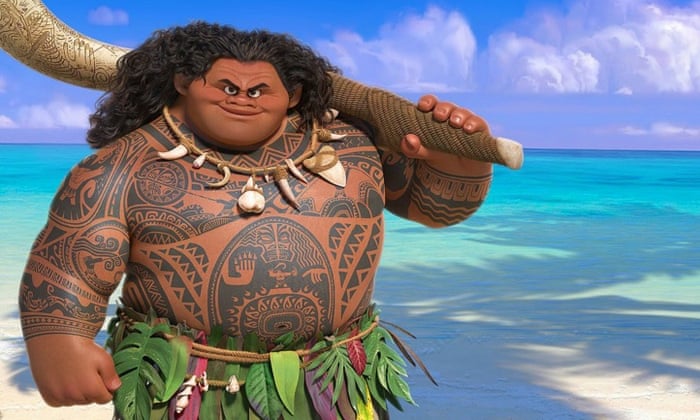 The legend of Maui wasn't made up by Disney. The demigod can be found throughout Polynesian mythology. There is a book series called Hawaiian Legends for Little Ones that describes many of Maui's accomplishments. They include how he slowed the sun, battled the wind, and the legend behind his magic fish hook!
After reading about some of the myths surrounding Maui, create your own myth about some aspect of nature.
Myths answer a question about something in nature usually.
Myths involve a supernatural being who has some human qualities with some extra special powers.
Myths usually include regular humans somewhere in the story.
Use this graphic organizer to write your myth. Click on the image to download.
Island Themed Recipes:
2 cups milk
1 package of vanilla instant pudding
1 tub of cool whip
1 pack vanilla wafers
Umbrellas and gummy sharks optional.
1/2 cup of lemon lime soda
1 cup of Berry Blue Hawaiian punch
1/2 cup of pineapple juice
2 cups of cold water
4 cups ice cubes
1 package of Kool-Aid
1/2 cup of sugar
Let me know how your Moana week goes! Check out other themed units you can use for homeschooling, after-school or camp by clicking below!