Reading A-Z was named the #1 reading resource by over 18,000 K-5 teachers!
Does your child struggle with reading? Are you just looking for a fun way to support your child's reading from home? Are you a teacher who spends hours a week painstakingly preparing for small group reading instruction and are looking for a better way? Check out the Learning A-Z program! Personally, I can't imagine doing my job without it.

Components of the Learning A-Z Program:
Reading A-Z– over 2,000 printable books at 29 different levels. Books come with lesson guides and reading comprehension worksheets. Teachers can also project the books onto the board.
Science A-Z– puts broad science concepts and core ideas into context with high-interest reading materials and hands-on science experiments.
Writing A-Z– provides differentiated material and instruction tools to teach writing skills in the classroom.
Vocabulary A-Z– combines pre-made vocabulary lessons with online games and quizzes to help build student vocabulary and increase reading comprehension.
ELL Edition– picture books, assessments and lessons that provide the necessary grammar and vocabulary support ELL students need.
Headsprout– supports children just beginning to read with engaging activities and videos to support phonemic awareness, phonics, fluency, and more.
Raz Kids– allows students to read the Reading A-Z books on their computer or mobile devices at home.
Raz Kids Plus– organizes the Raz Kids library into themes/packs for tutoring, special education, intervention, balanced literacy uses.
Each of these components are purchased separately so that teachers and parents can make the program fit their needs. I'm going to focus on Reading A-Z and the Raz Kids app here in this review.
How To Use Reading A-Z
Teachers can easily identify the appropriate A-Z level using students' grade, DRA scores, Lexile number or Fountas & Pinnell level.
Use Reading A-Z for Whole Class Instruction
Teachers can use the Reading A-Z program by choosing one story to do a whole class reading lesson on. Reading A-Z allows teachers to project the stories onto the board. You can also find a variety of resources such as graphic organizers to use with your class.
Use Reading A-Z in Small Groups
Teachers can also use the program when putting students into small groups. To do this, search for books based on reading level or skills. Print out a few copies of the appropriate story for each of your reading small groups. Use the teaching plans, handouts and comprehension quizzes to support student learning. Easily plan for months of small group reading instruction quickly and efficiently with the Reading A-Z program.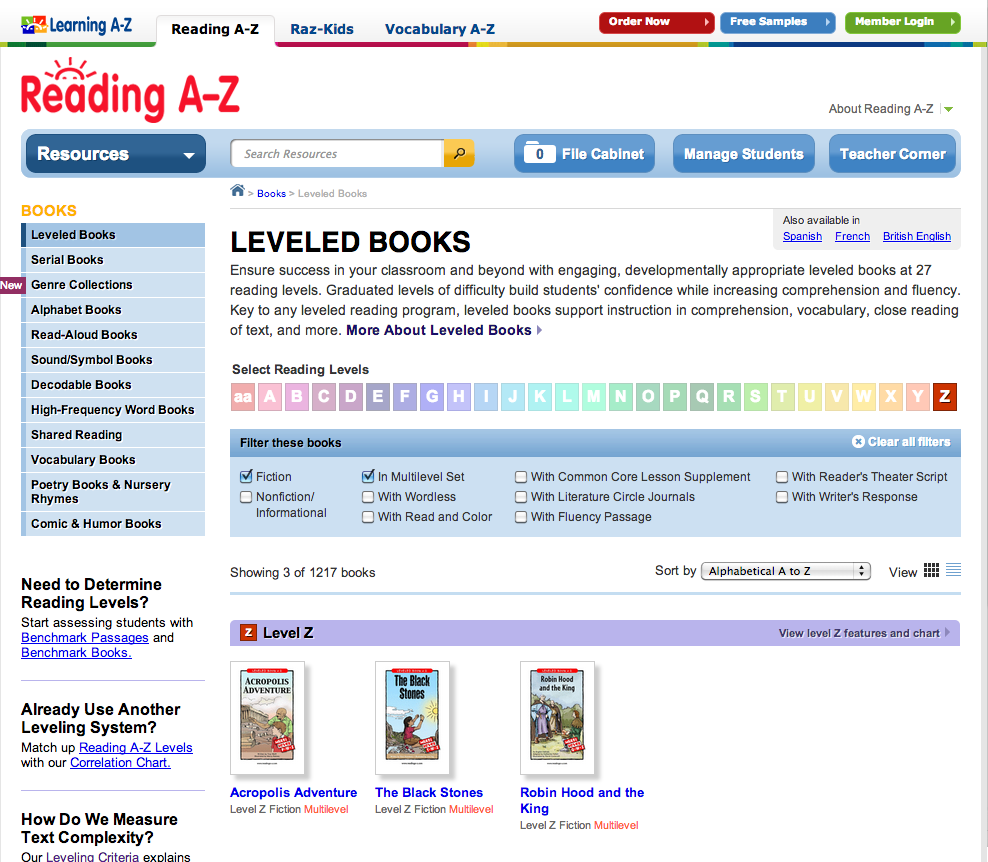 How To Use Raz Kids
Raz kids is the app version of Reading A-Z that kids can use at home. Note: that it is purchased separately from a Reading A-Z subscription but I think it is well worth it! Many of the books are the same so if a classroom has both the Reading A-Z and Raz Kids subscriptions then teachers could read a book in class and then have students practice reading that same book at home using the assignment feature of Raz Kids. Doing this could ultimately be more cost effective then printing copies of the book to give students.
When you log into the Raz Kids app you'll see a section called Level Up and a section called Reading Room.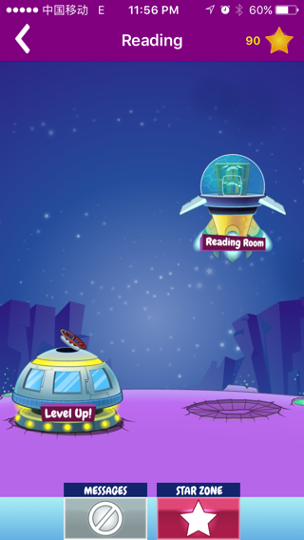 The Reading Room
The reading room area has all kinds of activities to choose from. Students can practice different skills like letter sounds and decoding words. They can also listen to songs and read alouds. They can view Spanish books, poetry, comics and nursery rhymes.
Level Up!
By clicking on Level Up students will be given a selection of books in their assigned reading level. For each book students will listen to the story being read aloud, practice reading the book themselves and then take a comprehension quiz. As they complete each of these activities they will see a green check mark appear over the activities icon. When they have completed all 3 activities for each book in their assigned level then the app will automatically move the child up to the next level and open a new selection of books for them to read.
Watch the video below to find out how to add your students on Reading A-Z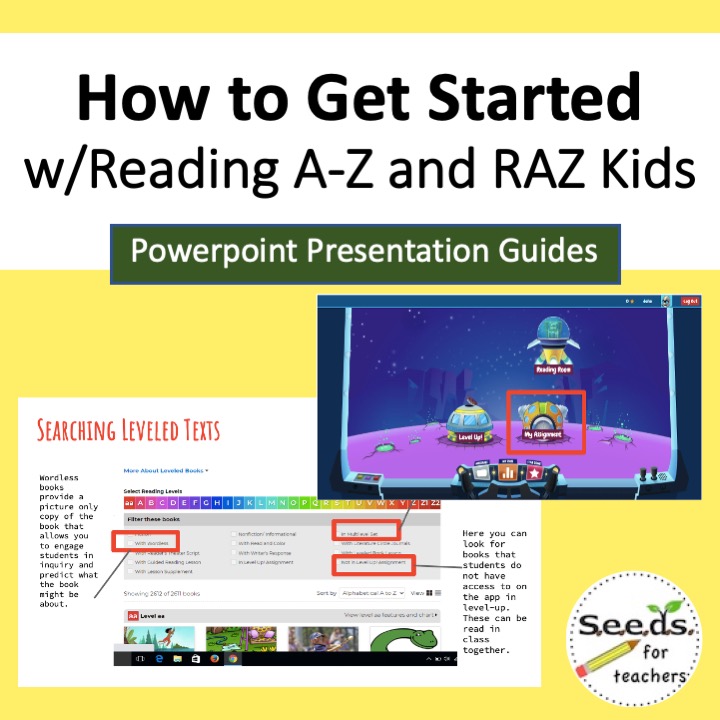 Sign Up For a Free Trial or Purchase Now!
Reading A-Z and Raz Kids supports learning by:
helping students discover a love of reading
supporting teachers in providing rich, effective reading instruction
improving reading fluency and comprehension
I've used the Learning A-Z program with ESL students and 1st graders. I have found it to be effective for all levels of students. I can't imagine trying to teach reading without it!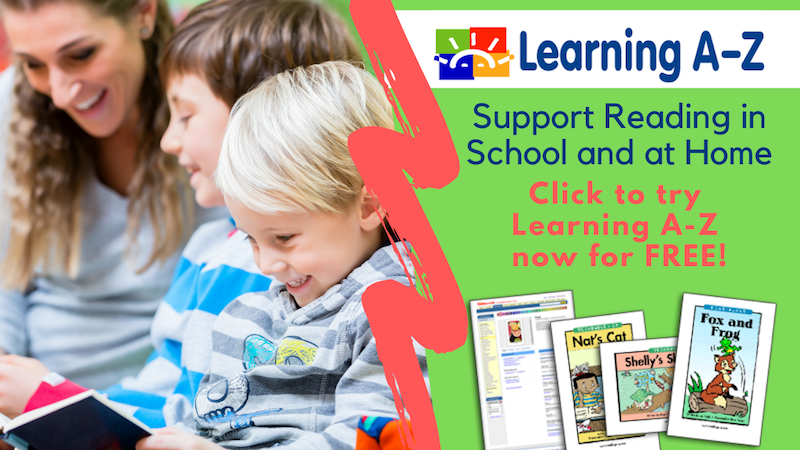 You can try out the Reading A-Z program for free for 14 days or the RAZ kids app for 60 days. Click on the image above if you want to sign up for a trial.